 Ants are social insects that live in colonies that may include thousands of individuals. Ants, along with bees and wasps, are members of the order Hymenoptera and undergo complete metamorphosis passing through four stages:
Egg > Larva > Pupa > Adult
​蚂蚁是群居类的社交昆虫。它的成长过程经历了四个阶段的完全型变态:
蛋 > 幼虫 > 蛹 > 成虫
​The wingless worker ants are the most common adults seen. However, there are three types of adults:
1. Queens
2. Males
3. Workers
工蚁是蚂蚁窝里数量最多也最常见的成员。 蚂蚁窝成员分为三种:
1. 皇后
2. 雄蚁
3. 工蚁
Nest locations: They can nest about anywhere in and around your house; in lawns, walls, stumps, even under foundations.
巢穴位置:它们可在您的房屋内或周围的任何地方筑巢; 在草坪,墙壁,树桩甚至在地基下。

Colony size: Colonies can number up to 300,000 to 500,000, and whole colonies can uproot and relocate quickly when threatened.
蚂蚁窝规模:蚂蚁窝的数量可达到300,000至500,000只,整个蚂蚁窝在受到威胁时可以连根拔起并重新安置到其它地点。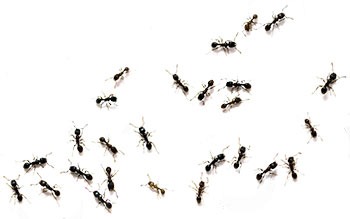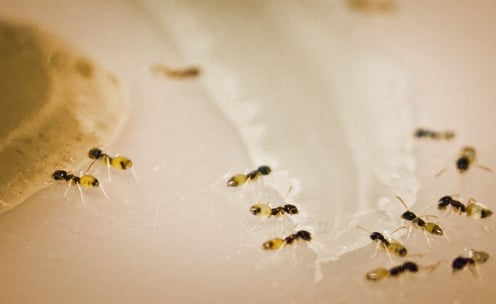 Some species of ants can cause direct harm to humans. For example, bullet ants and red fire ants can bite humans, and the bitten site will cause pain and itching. Besides, ants also carry many bacteria. They are also contaminating food while looking for food in the house or food outlets.
部分蚂蚁种类对人可以产生直接的危害,如子弹蚁、红火蚁都会叮咬人类,被叮咬部位会产生疼痛、瘙痒等症状。另外蚂蚁身上也携带很多细菌,在屋内找食物的同时,也在污染食物。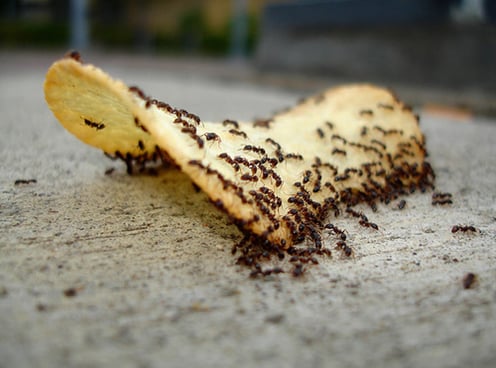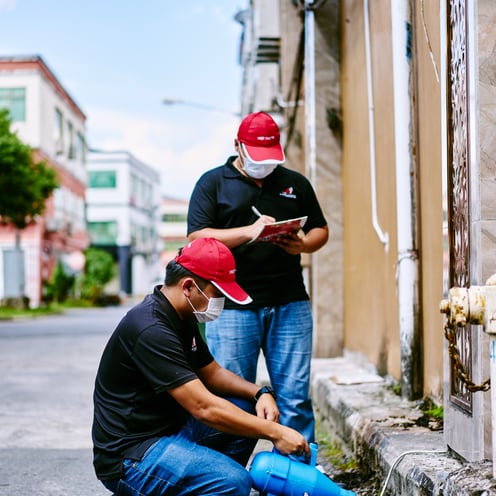 1. Proper Inspection for possible ant's breeding and hiding areas.
全面检查蚂蚁繁殖和躲藏之处。
2. Residual Insecticide Spray (we use only safe, effective & registered insecticide).
杀虫剂喷雾(我们只使用安全有效并已注册的杀虫剂)。
3. Ant's Gel Baiting (we use only safe, effective & registered gel bait).
蚂蚁诱饵(我们只使用安全有效并已注册的诱饵)。
4. Cleanliness and hygiene must be maintained to prevent ant's re-infestation.
保持环境清洁(减少潮湿和掉落角落的食物残渣)以防蚂蚁再滋生。
TPEST SOLUTION SDN BHD
(CO. NO. 1334271-W)
SIBU : NO.35, 1ST FLOOR, LORONG ULU SUNGAI MERAH 14, 96000 SIBU, SARAWAK.
Office: 084-235 503 Tony: 014-9406850 Isaac: 014-681 8122
tpestswk@gmail.com
BINTULU : NO.25, 1ST FLOOR, LOT 1697 BERJAYA COMMERCIAL CENTRE, 97000 BINTULU, SARAWAK.
Tony: 014-940 6850 Rocky: 016-875 7776
tpestswk@gmail.com
Copyright © 2021 TPest Solution Sdn Bhd (1334271-W)