 Fleas can be found throughout the world. As part of the flea life cycle includes laying eggs on a warm-blooded animal (especially cat), they commonly live in areas densely populated by potential hosts.
跳蚤遍布世界各地。 跳蚤生命周期的一部分是在温血动物(尤其是猫)上产卵,它们通常生活在潜在寄主密集的地区。
​
Adult fleas rely on warm-blooded hosts for nourishment. The frequency and duration of feeding vary from species to species. The flea's mouthpart is modified to pierce a host's skin and suck up blood. Flea bites often cause irritation and, in extreme cases, can lead to secondary infections.
成年跳蚤依靠温血宿主吸取营养。 喂养的频率和持续时间因物种而异。 跳蚤的口器尖锐,可以刺穿宿主的皮肤并吸收血液。 跳蚤叮咬通常会引起刺激瘙痒,在极端情况下会导致发炎感染。一年或更长时间。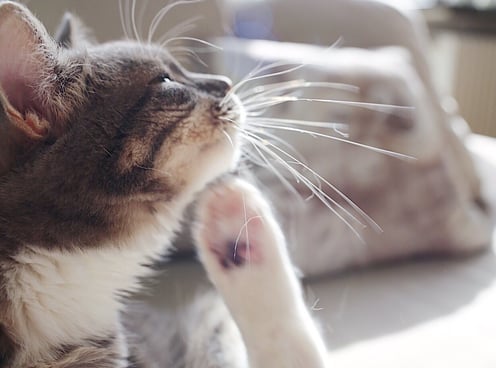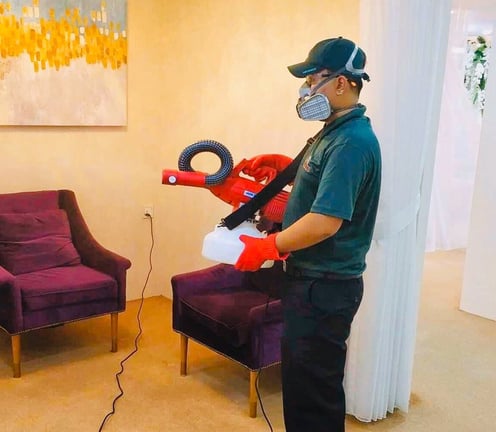 Proper Inspection for evidence of fleas (check whether there is a cat around).
检查跳蚤存在的证据 (需检查该处是否有养猫猫徘徊)
Residual Spraying Treatment for Fleas Control (Registered Insecticide)
跳蚤药喷洒处理 (注册的杀虫剂-安全有效)
Ultra-Low-Volume Misting Treatment (Registered Insecticide)
超细量雾化喷药(注册的杀虫剂-安全有效)
Must ensure that the host (usually is cat) itself has been treated for fleas, to to prevent recurrence of flea's problem.
必须确保宿主(多数是猫)已经被治疗且跳蚤已被清除, 以防跳蚤问题再出现。 Most bees are social insects, though some are solitary. The honey bee is considered a true social (eusocial) insect. It primarily lives in nests that are sometimes called hives and have a caste system made with queens, reproductive males, and both sexes. While most species of bees are not naturally aggressive, they do possess barbed stingers, which they use to defend the colony or ward off attacks. When a bee stings, the stinger detaches from the bee, rupturing the abdomen and causing it to die.
大多数蜜蜂都是群居昆虫,尽管有些是个体独居的。 蜜蜂被认为是真正的社交类昆虫。 它主要生活在由皇后为主,繁衍蜂和工蜂组成的分类制度的蜂巢中。 虽然大多数蜜蜂不会主动攻击,但它们具有带毒刺的蜂针,用来保护殖民地或抵御攻击。 当蜜蜂刺中敌人时,毒刺会从蜜蜂身上脱落,使腹部破裂并使其死亡。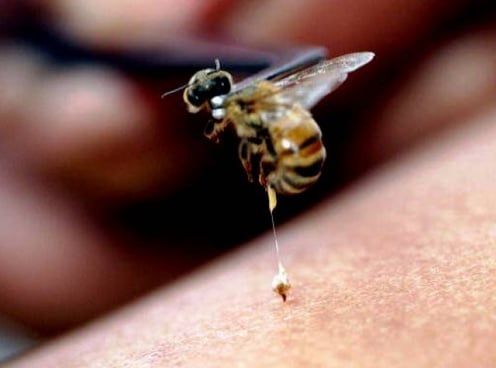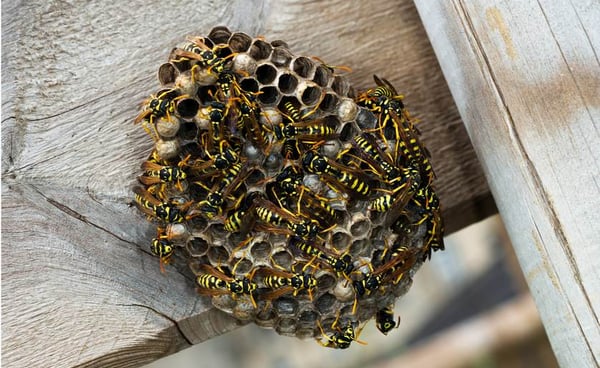 1. Proper Inspection to locate the beehive.
仔细调查蜂窝的位置。
2. Residual Spraying / Power Spraying Treatment against the beehive.(Registered insecticide - Safe & Effective)​
蜜蜂药喷洒以消灭所有蜂巢里的蜜蜂。(已注册的杀虫剂-安全且有效)​。
3. Remove the beehive upon confirming that all bees are dead.
在确定所有蜜蜂已经被消灭后,​移除蜜蜂巢。
TPEST SOLUTION SDN BHD
(CO. NO. 1334271-W)
SIBU : NO.35, 1ST FLOOR, LORONG ULU SUNGAI MERAH 14, 96000 SIBU, SARAWAK.
Office: 084-235 503 Tony: 014-9406850 Isaac: 014-681 8122
tpestswk@gmail.com
BINTULU : NO.25, 1ST FLOOR, LOT 1697 BERJAYA COMMERCIAL CENTRE, 97000 BINTULU, SARAWAK.
Tony: 014-940 6850 Rocky: 016-875 7776
tpestswk@gmail.com
Copyright © 2021 TPest Solution Sdn Bhd (1334271-W)